Meet, Khurram Jamil
An MBA (Marketing) and MA in Fashion Photography (Royal College of Art, London) who later found his interest to pursue career in photography. KJ started his business with the name of Expressions Photography in 2012 and within a time span of only few years it became one of the best wedding studios in Pakistan with over one million social media followers.
Awards:
Best Photographer in Pakistan (Canon) 2013
Best Photographer in Pakistan (Nikon) 2015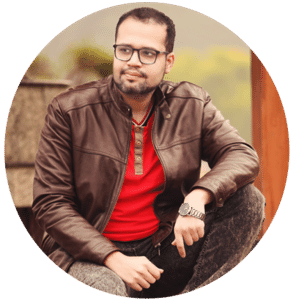 Expressions Photography Studio was started by Khurram Jamil in 2012 and after a timespan of only two years we became one of the best wedding photographers in Pakistan.
We specialize in fashion photography and wedding photography where we create dream like imagery that after decades you will look back upon and remember the romance of the day. We are based in Lahore, but whether your wedding is in Lahore, Karachi, UAE or UK we offer wedding photography services in all major cities in Pakistan and internationally.
Our team of highly professional photographers, videographers, editors, graphic designers have undergone years of training and immense hard work, still updating on following and creating latest trends in industry.
We believe in involving our clients in every step of covering their big day, before any new project we sit with our clients and discuss how they wish their wedding photography and couple photoshoot being covered.
We have proudly covered weddings of prominent celebrities, politicians, businessmen and Armed forces personnel.